Alisports is proud to announce its new identity as the exclusive operation partner of CUBA for the next seven years. CUBA was founded in 1998 as the leading collegiate athletics of China. Followed by Chinese University Football Association (CUFA), Alisports has taken a step further to integrate with China's campus sports.
In the 2018 season of CUBA, Alisports has acted as the exclusive online media partner and fuelled the broadcast with a technology optimization and operation upgrade, for example, Emmy-Awards nominated technology of home production played an important role in the broadcast.
Alisports' successful operation of CUFA has helped illustrate a promising future for CUBA, for both the game quality and the reputation. Highlights such as mobile registration, intelligent data collection of players and games, votes for most valuable player and most valuable team have been introduced to CUFA by Alisports. In June2018, adidas joined force with CUFA as its title sponsor in only six months after the establishment of partnership between CUFA and Alisports. Alisports' investment in CUBA has reached more than 1 billion yuan this time.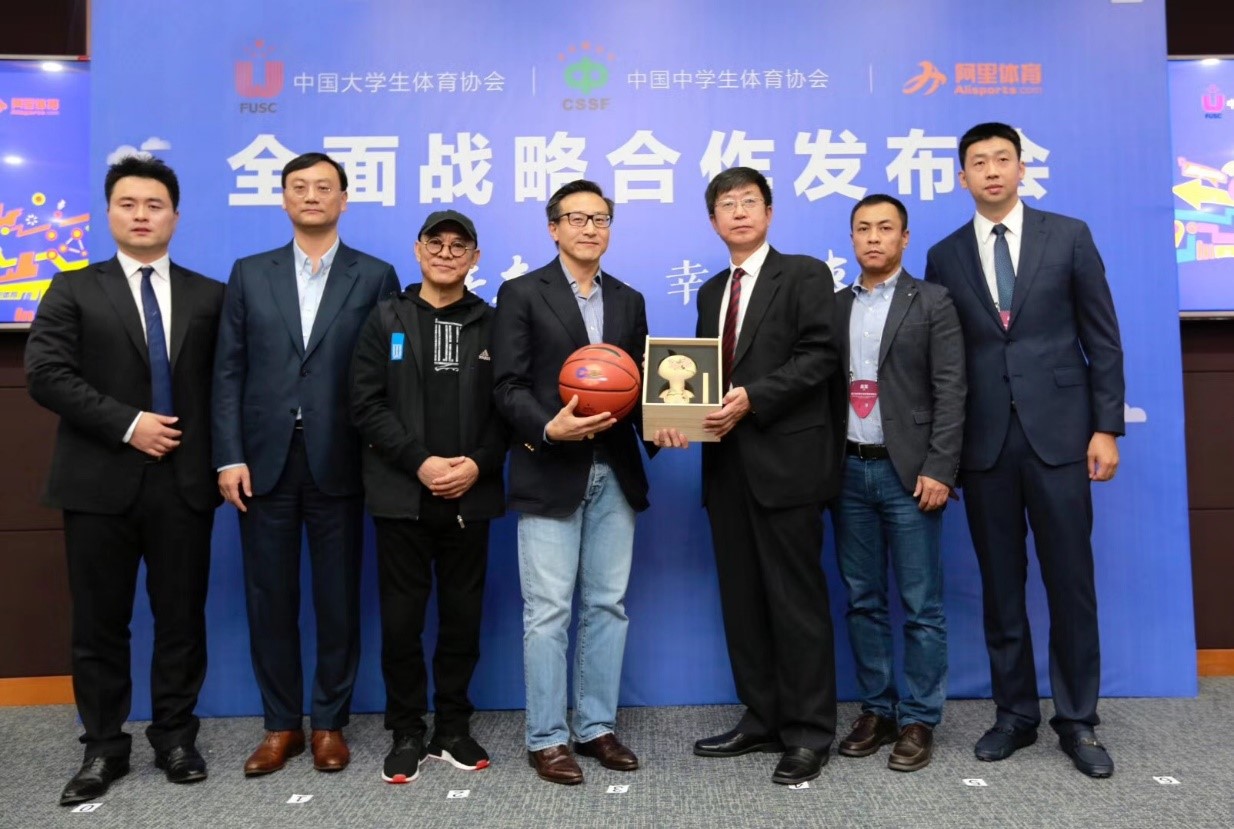 (Alilsports signing with FUSC, Nov.2017)
CUBA and CUFA are the most two important leagues of the Federation of University Sports of China (FUSC). For Alisports to run both of them attributes to the standardization and full upgrade of the games, according to the vice president of FUSC Xuan Yanqing. Xue said: "Alisports is not only a professional in traditional sports. What's more, Alisports knows how to integrate with Alibaba's innovative digital strength to render CUFA a whole new look. CUBA is also looking forward to levelling up with the help of Alisports."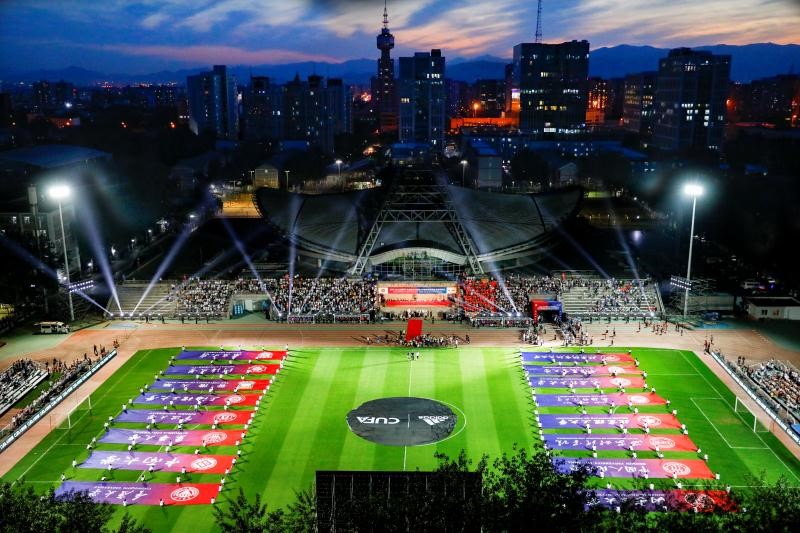 (CUFA Live 2017-2018 Season)
Before CUFA and CUBA, Alibaba has brought Pac-12 -- the most popular collegiate athletics in the U.S. to China since 2015. The cooperation has extended to NCAA (National Collegiate Athletic Association) live and broadcast in China. From 2019, Alisports will also run the International University Sports Federation (FISU) University WorldCup in China. The array of collegiate athletics in China is filling up to an international level.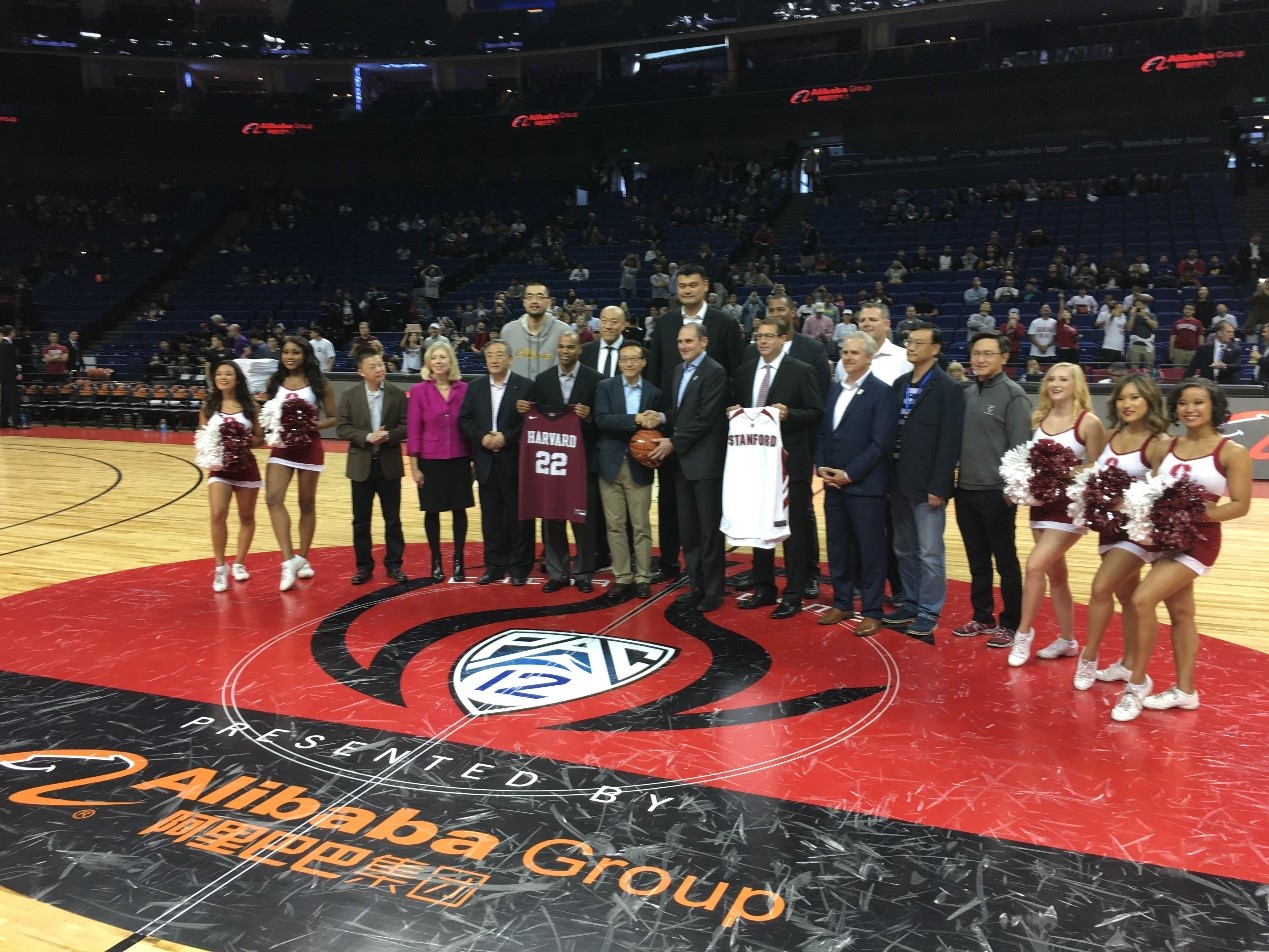 (Pac-12 NCAA Live in China, Nov.2016)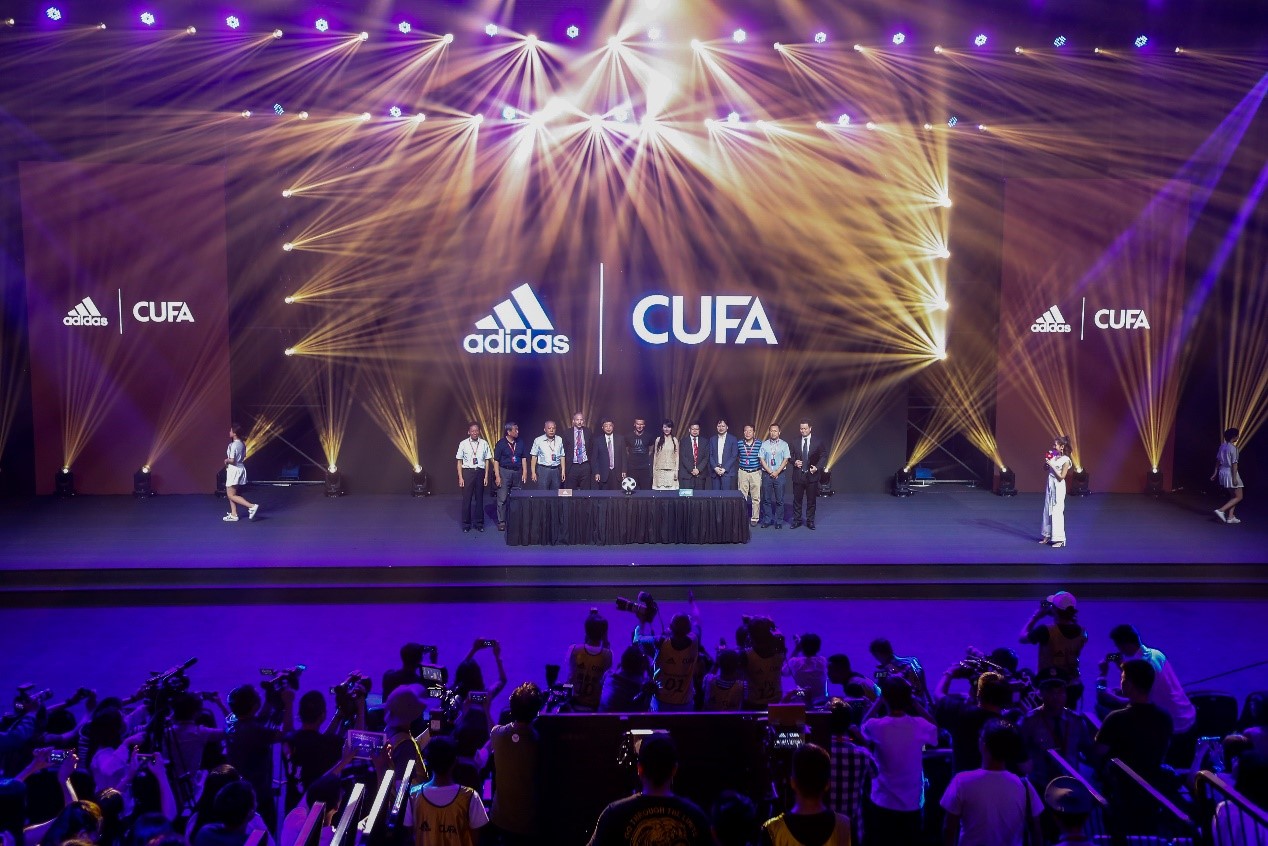 (adidas Signing CUFA, June.2018)
According to FUSC, basketball and football are the most popular sports among both male and female students of Chinese universities, with more than 50 percent participation in basketball and almost 40 percent in football. However, for female students, badminton, running and swimming appeal more than basketball, whereas football is mostly playedin few of the sports schools. To encourage more female participation in football, Alisports is also thinking of supporting women football in the university. It is confirmed that Alibaba's Ant Financial will sponsor CUFA's women football games.
For Chinese university students, sports related activities like playing or watching games and news haven't become a habit yet. This actually offers excellent potential for turning the students into sports-lovers.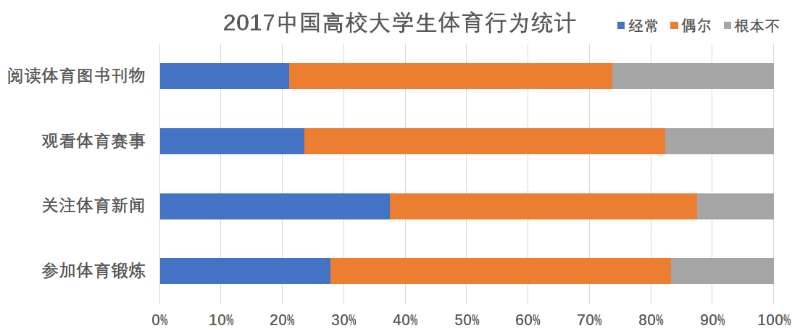 Zhang Dazhong, the founder and CEO of Alisports said: "We aim to provide the best service for our basketball and football players in the universities. It's a long-term investment in the resolution of profiting Chinese collegiate athletics and its 27 million students. Starting from CUBA and CUFA, we are building a bigger stage for more students to fully realize their potential in sports. We believe campus sports will become the driving force of national fitness in the long run."